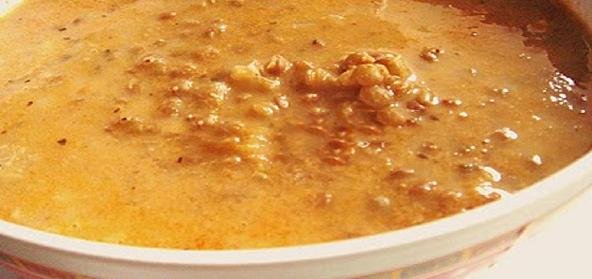 Ingredients:
• 2 cups – Horse gram
• 1 – Onion (chopped)
• 3 – Garlic Cloves
• 1 cup – Thick Coconut Milk
• 2 tsp – Olive oil
• Salt
• Pepper powder
Method:
Soak the horse gram for at least 2 hours.
Strain and cook with 5 cups of water in a large sauce pan.
Once well cooked, turn off the stove and keep aside.
Heat olive oil and saute the chopped onions and crushed garlic until it turns brown.
Add the coconut milk to the vegetables and bring them to a boil with enough salt and pepper.
Add this to the already cooked horse gram and boil again.
Serve warm with toasted bread.
Recipe Courtesy: Priya Easy N Tasty Recipes.