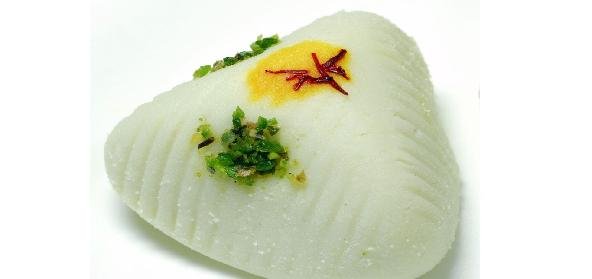 Ingredients:
• 250 g – fresh Cottage cheese
• 100 g – Gur or castor Sugar
• 2 tbsp – Cashew nuts (coarsely ground)
• 1/4 tsp – kewra essence
• For garnishing:
• A few fried Cashew nuts
Method:
Mash together cottage cheese, gur or castor sugar.
Add cashewnuts and cook on a low flame in a heavy bottomed pan till dry.
Remove from fire and stir in kewra essence.
Press into moulds to get the desired shapes and decorate with cashew nuts.