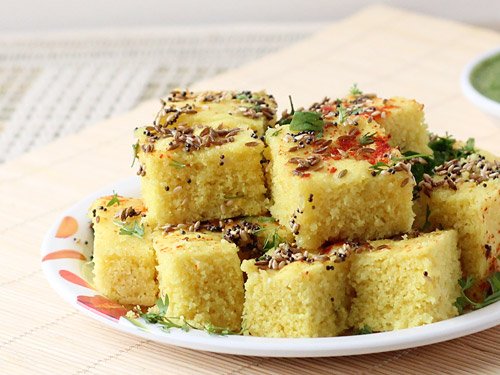 Ingredients:
• 1.5 cups – medium grained Rice
• 1/2 cup – split black gram (urad dal)
• 1/4 cup – yogurt/curd, slightly beaten
• 1-2 – Green chillies, thinly sliced (or use 1/2 to 1tsp Green chilli paste)
• 10-12 – whole peppercorns
• 1 tsp – oil
• 1 tsp- fruit salt (eno)
• 1 -2 tsp – roasted sesame seeds, coarsely ground black pepper, chilli powder (optional) for garnish
• salt
Method:
Soak the rice and black gram separately, at least for 6-7 hours.
Drain the rice and grind it in your processor until it becomes a paste.
The texture will still feel coarse/grainy.
Pour it out into a large bowl.
Next grind the black gram. Add water only if required.
The texture of this is velvety and very smooth.
Pour it into the same bowl with the rice batter.
Add the yogurt/curd, salt, peppercorns and mix well. Ferment overnight.
The next day, add the sliced green chillies (or chilli paste) and oil. Mix well.
Now sprinkle the 1 tsp of fruit salt over the batter and add 2 tsp of water over it (again sprinkle it on top).
You will see the bubbles forming as a reaction to the fruit salt when in contact with water.
Once the bubbles start, very gently stir the batter for the salt to get mixed well with the batter.
Top it with the roasted seeds, powders etc. and steam for about 10 minutes or until a knife/skewer inserted in the middle (check in multiple places) comes out clean.
Let it cool for a few minutes and then cut into pieces.
Enjoy with tamarind/mint chutney.