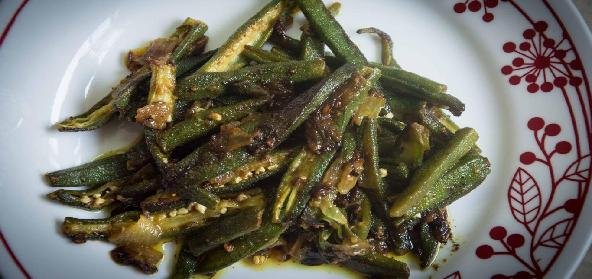 Ingredients:
•
Method:
Mix all the masalas, except asafetida, and stuff the slit ladyfinger.
Heat oil in a wide pan, splutter mustard, add asafetida and arrange ladyfingers in the pan, so that they get cooked uniformly.
Cover with a lid for 2 mins.
Then, turn them over and cook for a little while.
Take care not to let them get over cooked.
Serve.
Recipe courtesy of Sabita Mishra