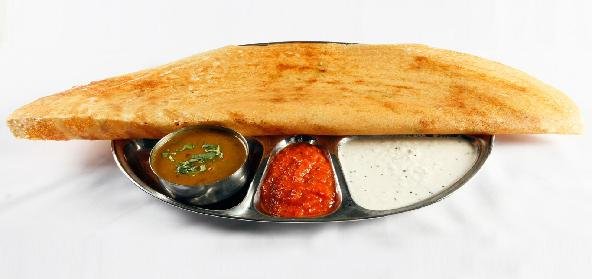 Ingredients:
• 1 cup green moong dal
• 1 cup or 2 cups yellow moong dal
• a handful of edible green leaves/spinach
• 1/4 cup chopped Onions
• a handful of chopped Cilantro
• 1/2 tsp Asafoetida
• 1/2 tsp Jeera (cumin seeds)
• a handful of Serrano peppers
• 5-6 Curry leaves (chopped)
• 1 tsp salt (to taste)
Method:
Soak the dals for 6 hours. Drain the dal and grind it finely in the mixer adding a little water, Serrano peppers, green leaves and salt.
Add chopped cilantro, chopped onions, jeera and hing to the dosa batter.
Using a ladle, pour the batter on the tava and spread it like a thick dosa.
After some time, turn it on the other side and heat on high flame for 1 minute.
Serve with chutney and gongura pickle.
Recipe courtesy of Suman