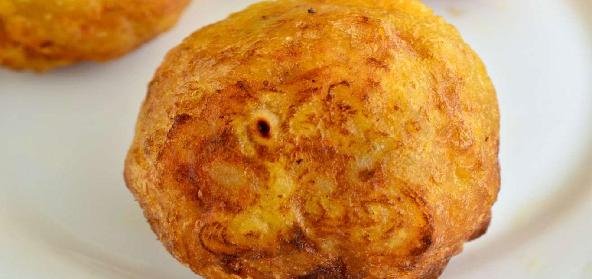 Ingredients:
• Maida – 2 Cups
• Rice flour – 1 cup
• Ginger – a small piece (finely chopped)
• Green chillies – 3-4(chopped)
• Salt to taste
• Urad Dal – 1 tsp
• Mustard Seeds – 1 tsp
• Water – 2.5 cups
• Coriander leaves- (finely chopped)
• Oil for frying
Method:
Pour 1 tbsp oil in a vessel and heat it.
Add mustard seeds, urad dal, ginger and green chillies and let the mustard seeds splutter.
Pour water and let it boil well. Add salt.
After the water boils well,add rice flour and maida and knead it into a dough.
It shouldn't be too watery.
Remove from fire and add coriander leaves.
After it cools down,make small balls and shape them into round vadas.
Keep covered with a moist cloth.
Take a large vessel and heat oil for frying the vadas.
After the oil gets hot,fry the vadas till golden brown.
Serve with tomato sauce.
Recipe courtesy of Sumathi