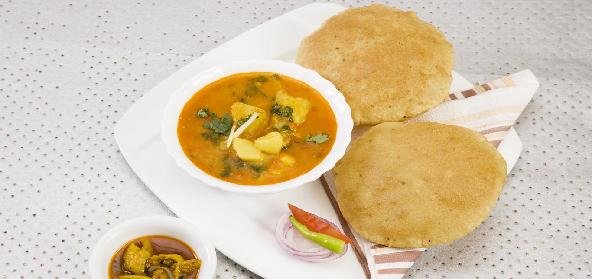 Ingredients:
• 1.5 cup – Wheat flour
• 1 cup – fine semolina (soji)
• 2 tbsp. oil
• 1/2 tsp. Turmeric powder
• 1small bunch – Methi (fenugreek) leaves
• Salt to taste
• Oil to Deep Fried
Method:
Chop finely the methi (fenugreek) leaves. Add warm water and mix with the flour and other ingredients to make a fairly stiff dough.
Divide in 25 portions and roll puris of 3 inch diameter.
Deep fry in hot oil till both sides are slightly pinkish.
Drain on kitchen paper, cool well before packing in foil.
Serve with vegetable or pickles.