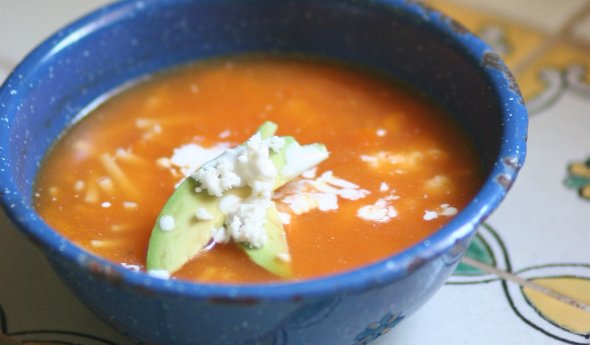 Mexican cottage cheese preparation with spicy tomato sauce
Ingredients:
1/2 cup (100 gm) cottage cheese (paneer), cubed
2 big tomatoes
1/4 cup onions, sliced
1 teaspoon garlic paste
2 green chilies
5-6 whole black peppercorns
1/8 cup breadcrumbs
1 teaspoon red chilli powder
1 teaspoon cumin powder
1 teaspoon cinnamon powder
1 teaspoon sugar (optional)
2 tablespoon chopped coriander leaves
1 tablespoon grated cheese
1 tablespoon chopped parsley
1 tablespoon butter
Salt to taste
Method:
1. Remove the stem from tomatoes, score (with knife) an X in the skin and place into boiling water until the peel starts coming off, for less than a minute.
2. Remove and place under cold running water.
3. Remove the peel, cut in half and squeeze to remove the seeds and water.
4. Roughly chop the tomatoes and set aside.
5. Heat a pan, add butter, peppercorns, garlic paste, green chilies, onions and saute until transparent.
6. Add tomatoes, salt, cumin powder, cinnamon, sugar, red chilli powder and chopped coriander leaves.
7. Let the sauce simmer for 5-7 minutes.
8. Pour this sauce on top of cottage cheese, sprinkle breadcrumbs, chopped parsley and grated cheese.
9. Serve hot.
Cooking time: 20-25 minutes