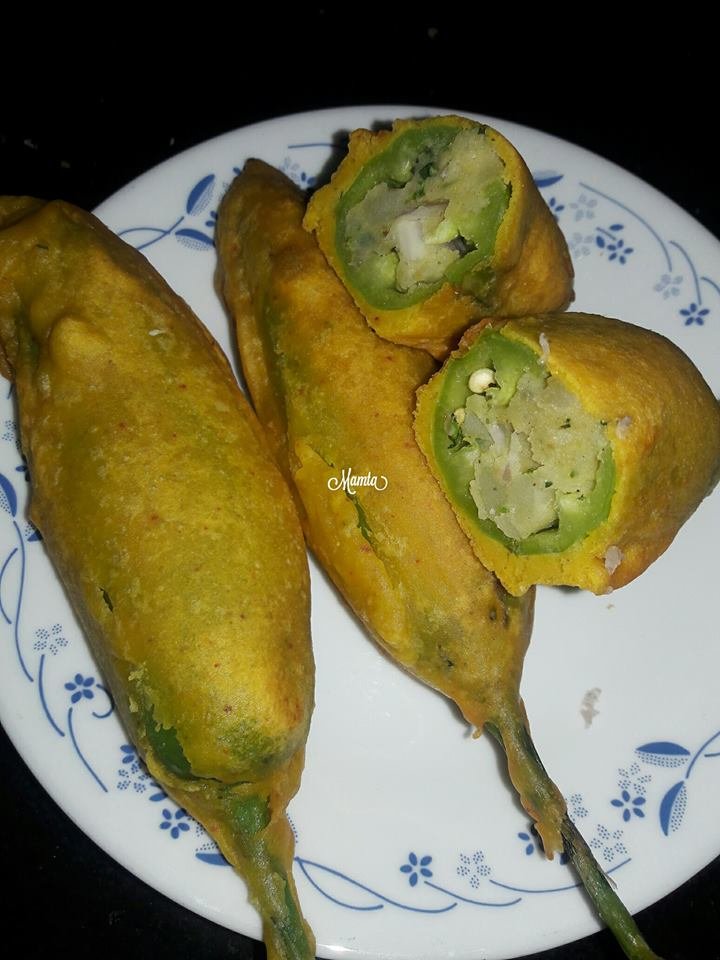 Ingredients
Green Chilli fat size ki 5-6
Boiled Potatoes-3
Besan-1 Cup
Rice Flour 1 tablespoon
Green Coriander-2-3 table spoon (finely chopped)
Souf-½ little spoon (daradar? kuta happened)
Turmeric Powder-¼ small spoon
Red Chilli Powder-½ small spoon
Coriander Powder-1 little spoon
Ginger Paste-½ small spoon
Garam Masala-¼ small spoon
Amac?ra Powder-½ small spoon
Cayenne-½ small spoon
Baking Soda-½ pinch
Salt-1 small spoon or per
Oil – for frying
How To Cook?
Take the flour and rice flour into a large glass of fritters, and prepare the solution to the fritters. Now, half-tablespoon of salt, cayenne and quarters, a small spoon of salt and quarters of the red chilly powder, get the best of all things. The boiled potato mash the mashed potatoes.
Warm Up 2 tablespoons oil in the pan. Fry the souf when oil is warm. Make Turmeric Powder, coriander powder, coriander powder, chopped green peppers, ginger paste and bake spices. Fry the potato, salt, red chilli powder, amac?ra powder and hot masala powder, and bake all the potatoes.
Get the potatoes to fry a 2-minute fry. Turn off gas. Take the stuffing into the stuffing, take it into a plate.
Wash the slit by washing it. Cut the pepper with a side in the length, that chilly on the other hand, get out of caution. Make all the pepper cut. Just make the stuffing in the stuffing. Put the stuffing in the stuffing of a pepper, and prepare all the pepper.
It is also the solution of the besan, and get the baking soda. Hot Oil in the pan.
Add to pepper and hot oil in besan and hot oil, in a bar and take the floor to the golden brown. Ready chilli pak???. Enjoy with ketchup.