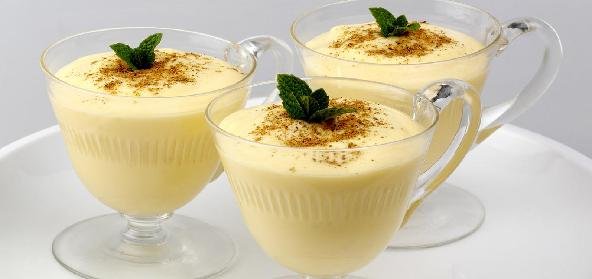 Ingredients:
• 1 can – condensed Milk
• 1 litre – water
• 3 pieces – mosticha (musk)
• 1 tbsp – Orange flower water
• 7 level tbsp – Corn flour
Method:
In a large saucepan, dilute the condensed milk with 900 ml of water.
Add mosticha and orange flower water.
Over a medium heat, bring to boil, stirring occasionally. Reduce heat.
Mix corn flour with remaining water to form a smooth cream. Pour this gradually into milk.
Cook for a further 2-3 minutes, stirring constantly until mixture thickens.
Pour into individual dishes and leave to cool.
Garnish with chopped pistas and almonds before serving.
Recipe courtesy of Manisha