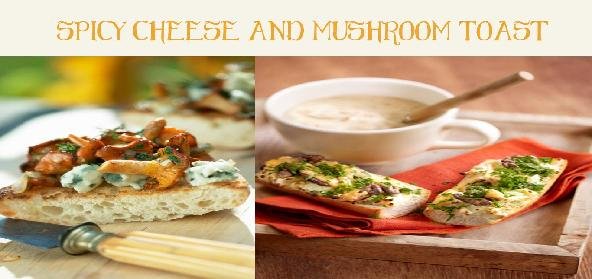 Ingredients:
• 1 cup – sliced Mushrooms
• 4 slices – toast
• 1 tbsp – Butter
• Some white sauce (recipe given below)
Method:
In a frying pan, heat butter and semi-fry the mushrooms.
For the white sauce: In two cups of milk, add 2 tsps of maida, a dash of salt and black. Mix well.
Ad to the pan with the mushrooms and keep stirring till it thickens.
Pour this mixture over the toast and serve immediately.
Recipe courtesy of Neesha