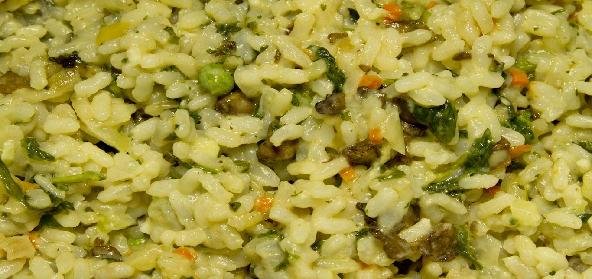 Ingredients:
• 1 Cup Basmati or Long Grain Rice
• 2 Cups Water
• 3/4 cup finely chopped Onion
• 2-3 Green chillies (made into paste)
• 1 tbsp ginger-garlic paste
• 2 tbsp Cumin seeds
• 1/2 cup Palak paste (boil Palak with water and make thick paste after it cools)
• 1 tbsp Lemon juice
• Salt to taste
Method:
In a pan, put a little oil. When it is hot, fry onion, ginger-garlic paste and cumin seeds till onion becomes light brown.
Add green chilli paste, fry for 1-2 mins, then add palak paste.
In the meantime, cook one cup long grain rice or basmati.
When it is done and add cold mix the rice to fried mixture and keep on the stove for 1-2 mins.
Remove, add lemon juice, mix well and serve hot with raitha.
Recipe courtesy of Nagaveni