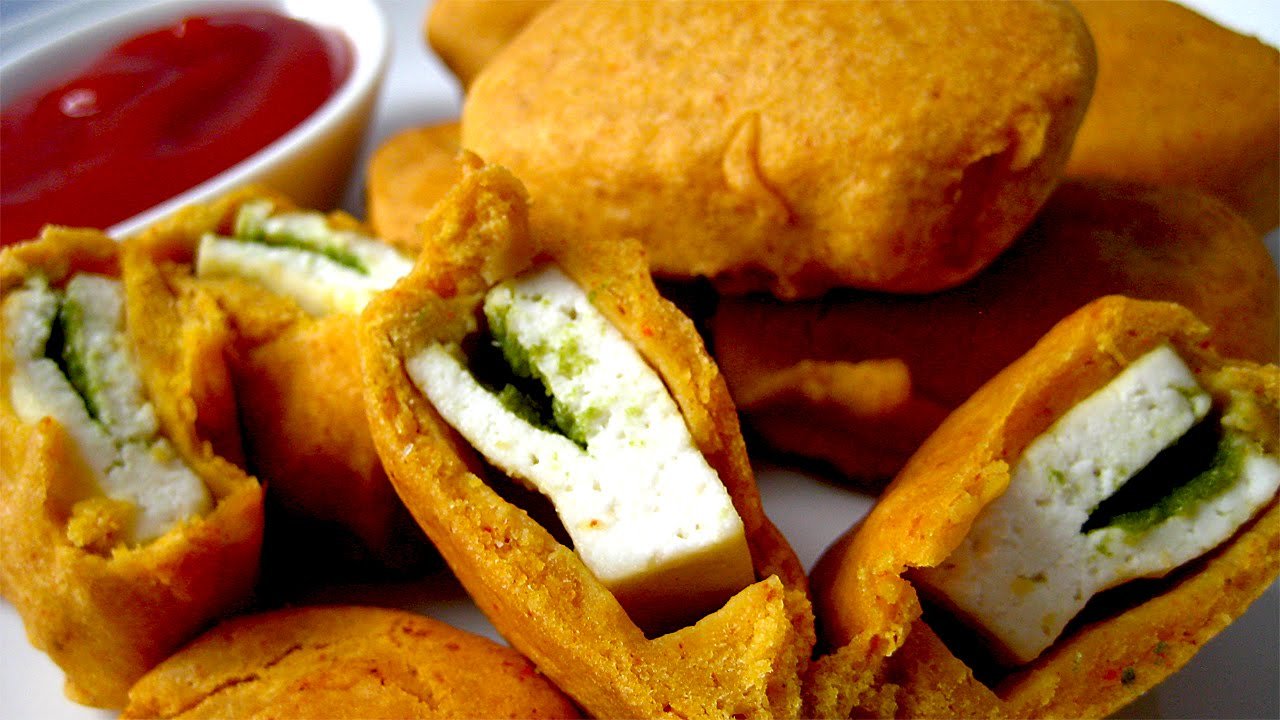 Fried snack made of cottage cheese
Ingredients:
1 cup besan (gram flour)
1 tablespoon corn meal flour
1 cup paneer (cottage cheese), cut lengthwise (1/2 inch thickness)
1/4 teaspoon ajwain (carom seeds)
1/2 teaspoon red chilli powder
1/4 teaspoon garam masala powder
1 teaspoon chaat masala powder for garnishing
Salt to taste
Oil for frying
Method:
1. Mix gram flour, corn meal flour, red chilli powder, garam masala, ajwain and salt. Add water to the mixture and beat to make smooth thick batter (Use your hands for better results). Keep aside for 10 minutes.
2. Now add 1 teaspoon hot oil into the batter and mix well.
3. Now dip paneer pieces one by one into the batter and deep fry until golden brown.
4. Drain on absorbent paper.
5. Sprinkle chaat masala on top and serve hot.
Cooking time: 15-20 minutes