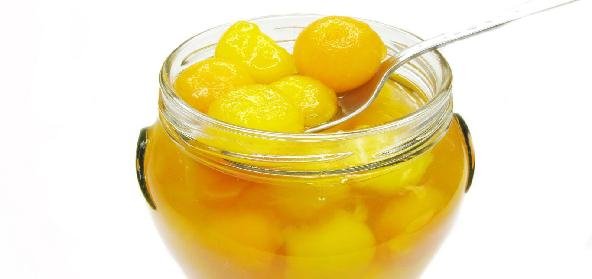 Ingredients:
• 500g – half-ripe Papaya
• 2 cups – Sugar
• 1 tsp – citric acid
• A few drops green food colouring
Method:
Remove the peel and seeds of papaya and cut into big pieces.
Boil till quite tender, drain out the water and prick the pieces with a fork.
Put sugar and 1 cup water in a vessel. When it dissolves, put in the acid and boil for 2-3 mins, remove from fire and strain, then reheat and put in papaya and colour.
Cook over a slow fire till the syrup strings a thread, remove and cool and bottle.