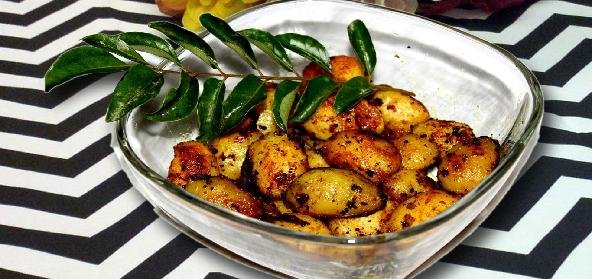 Ingredients:
• 250 g small potatoes.
• 1 tbsp black pepper powder.
• 1 bunch of coriander leaves.
• Salt to taste.
• 4 tbsp of oil|.
Method:
Boil the potatoes and peel them.
Heat oil in a pan and add potatoes to it.
Fry the potatoes till they turn golden brown.
Once they turn brown, add pepper powder, salt and finely chopped coriander to it.
Don't turn off the gas until all the oil is absorbed.
Once the oil is absorbed, it's ready to serve.
Recipe courtesy of Bhavana