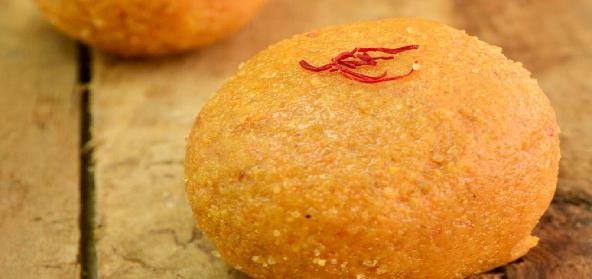 Ingredients:
• 4 normal size chapatis (rotis) – should not be hot.
• 1/2 cup – jagerry (gur) – grated.
• 1 tsp – Poppy Seeds (khaskhas).
• 1/4 cup – desiccated Coconut (preferably dry).
• 3 tbsp – pure ghee.
Method:
Crumble chapatis finely (either through mixer or make it by hand). In a heated frying pan roast poppy seeds & desiccated coconut together till light brown.
Take a large bowl, add chapattis, roasted coconut and seeds and grated jaggery. Mix it well.
Lastly, add melted ghee to the mixture. Mix well.
Now take some quantity on your palm and roll this into a ladoo.
Shelf life is one day.
Recipe courtesy of Sama