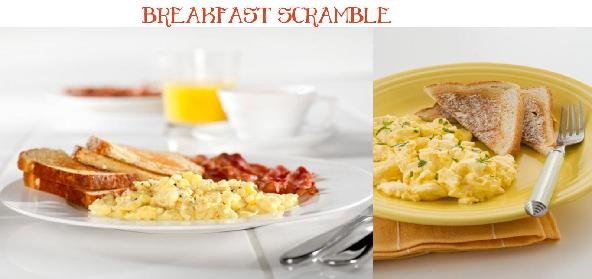 Ingredients:
• 1 cup – prawns, boiled with a pinch of Turmeric and salt
• 1 tsp – Urad Dal
• 1.5 tsp – mustard
• 1.5 tsp – Cumin seeds
• few Curry leaves
• 4 tbsp – oil
• 4 eggs
• narrow slices of bread, toasted
• For Chop :
• 6 small Onions
• 10 Green chillies
• 2 Tomatoes
Method:
Heat the oil and fry the urad dal till it colors. Add the mustard and cumin seeds.
When the mustard seeds splutter, add the curry leaves, onions and chillies.
Stir and fry till onions turn light brown. Add the prawns and keep stirring and frying.
Mix in the chopped tomatoes and cook for 2 mins.
Beat up the eggs with the salt and pepper till frothy.
Pour into the prawn mixture, stir and cook till fluffy.
Serve, sprinkled with chopped coriander on narrow slices of toasted bread.