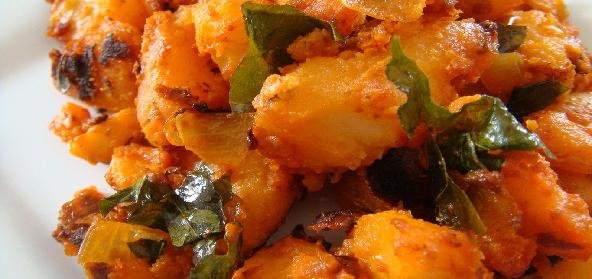 Ingredients:
• 1/4 kg – Potato
• 3 – Onion
• 4 tsp – roasted Bengal Gram
• 1tsp – Cumin seeds
• 5 flakes – Garlic
• Red Chilli powder
Method:
Powder roasted bengal gram, cumin seeds and garlic in a mixie.
Boil potatoes, peel the skin and cut into small pieces.
Fry onions till golden brown.
Add the potatoes, fry them.
Add salt and red chilli powder according to taste.
Add the roasted bengal gram powder and fry for 3-4 minutes.
Serve.
Recipe courtesy of Krishna