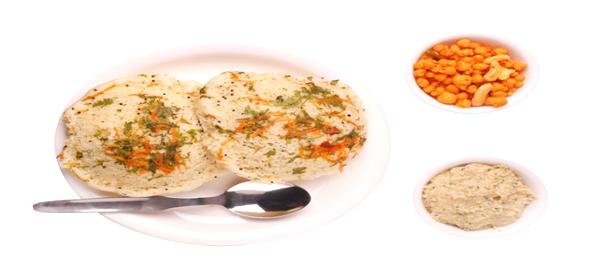 Ingredients:
• 1 cup-rava
• 1.5 cup- Curd
•
Method:
Heat oil in a pan. Put mustard seeds. When it crackles, add cashew nuts, let it become golden brown in colour.
Fry green chillies, coriander leaves and carrot gratings.
Mix salt, roasted ingredients in curd.
If the mixture is too thick you can add water.
Steam this mixture in idli moulds without putting weight to the pressure cooker
Serve these idlis with coconut chutney. Grind this in to a smooth paste adding a little water to grind. Season this with a tsp of oil and mustard seeds.
Recipe courtesy of Aparna