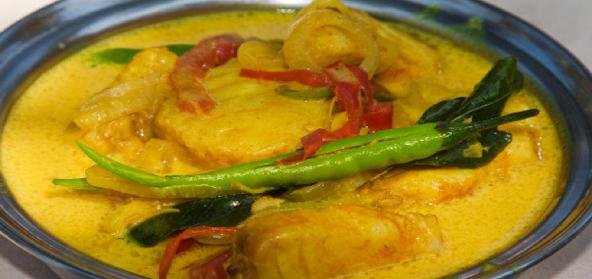 Ingredients:
• 500 g – rohu
• 2 – medium Onions
• 4 flakes – Garlic
• 1 tsp – each of Turmeric powder and Garam Masala
• 1 – big tomato, peeled and sliced
• a few sprigs of Coriander leaves
• salt and chilli powder to taste
Method:
Grind onion and garlic. Cut the fish into slices, fry the slices and set aside.
Heat 4 tbsps. mustard oil and fry the onion paste to a nice golden brown colour.
Add all the spices and fry briefly.
Put in the tomatoes and cook till dry.
Pour in two cups of hot water, bring to a boil, reduce heat to simmering, add the slices of fish and cook till fish is tender and gravy thick.
Serve decorated with sprigs of coriander leaves.