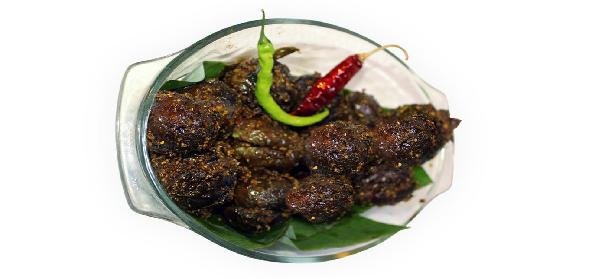 Ingredients:
• 5 – Brinjals
• 2 tbsps – coriander
• 2 tbsps – Cumin seed
• 1 tbsp – Urad Dal
• 1 tbsp – Channa dal
• 1/2 tbsp – Fenugreek seed
Method:
Fry the condiments without oil and powder it.
Make a few slits on the brinjal.
Stuff the dry powder into the slits.
Take oil in a shallow pan and stir fry the brinjals till tender do not cover the pan or add water, since the eggplant will become soggy.
Cooking time is slightly longer since it is being cooked in slow flame.
Serve hot with either Rotis or Rice. Enjoy.
Recipe courtesy of Lakshmi