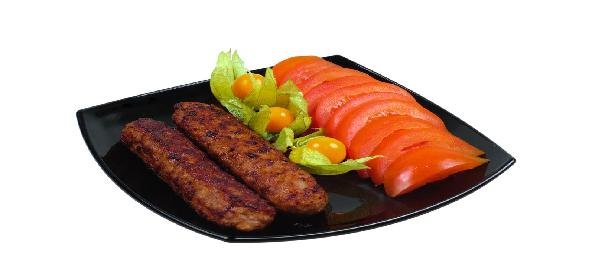 Ingredients:
• Yam – 250 gm
• Curry Plantain – 250 gm
• Potato – 250 gm
• Grated Carrot – 100 gm
• Cooked Cauliflower pieces – 100 gm, minced
• Dry bread crumbs – 1/2 cup
• Ginger Garlic paste – 1 tbsp
• Green chillies – 3 to 4, minced
• Garam Masala – 1 tsp
• Salt and pepper to taste
• Lime juice to taste
Method:
Peel and cut yam, curry plantain and potatoes into cubes.
Cook till soft but not mushy. Drain well and mash till smooth.
Add rest of the ingredients and mix well. Lightly grease some skewers and shape handfuls of mixture into thin cylinders, along the skewers.
Place the skewers a greased grilling rack.
Switch on the gas or electric grill.
Place a dripping tray lined with aluminium foil at the lower most shelf (the foil will make the cleaning of tray easier).
Place the rack with skewers on the shelf close to the grill.
After 5 mins, brush the kebabs with some oil.
When they begin to turn brown, turn the skewers carefully and brush the other side of kebabs.
When this side is cooked, take them out of the oven.
Scrape away a small portion of tips from both the ends of the kebabs.
Using a paper napkin, slowly turn the kebabs to loosen them from the skewer and slide them out.
Use all the mixture thus. Serve hot with mint chutney and onion salad.