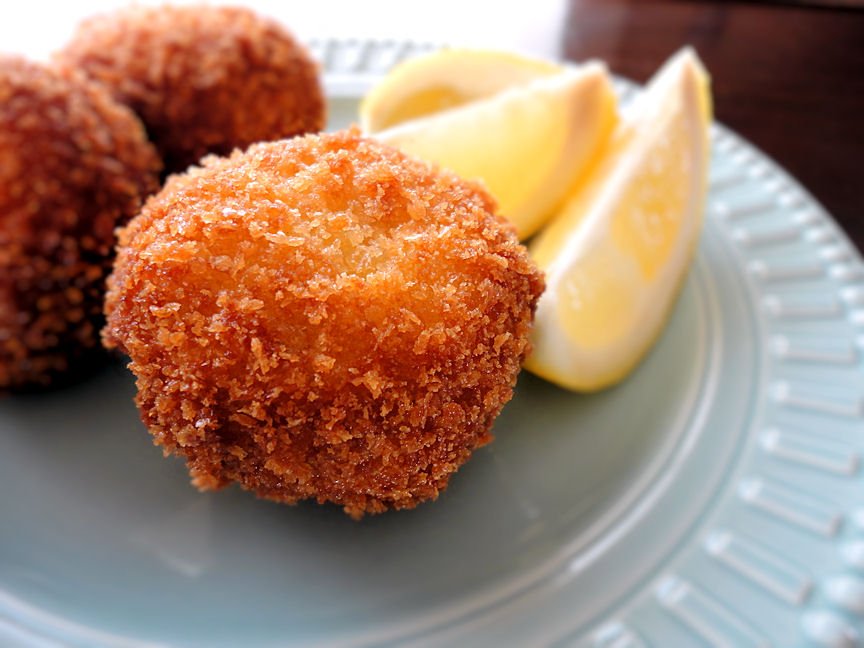 Stuffed and fried mushrooms in spicy tomato gravy
Ingredients:
12 whole fresh mushrooms
1/2 cup grated paneer (cottage cheese)
2 tablespoon spring onion, chopped
2 tablespoon chopped spinach
1/2 teaspoon red chilli powder
1 tablespoon oil
Salt to taste
Oil for frying
For Batter
1/2 cup maida (plain flour)
1/4 cup water
Pinch of salt
For Sauce
2 large tomatoes, chopped
1 onion, chopped
2 garlic cloves, minced
1/2 teaspoon red chilli powder
1/4 teaspoon garam masala powder
Salt to taste
1 teaspoon oil
Method:
1. Heat oil in a pan, add onions and saute until transparent.
2. Add spinach and fry for 2 minutes.
3. Now add paneer, salt, red chilli powder and mix well.
4. Remove from heat and allow to cool.
5. Prepare a batter of maida, water and salt.
6. Wash and soak mushrooms in warm water for 2-3 minutes.
7. Wipe clean mushrooms.
8. Break off stems from the mushroom caps and discard them.
9. Stuff the mushrooms with the paneer mixture tightly.
10. Dip the stuffed mushrooms in the maida batter and deep fry until golden brown.
11. Remove and keep aside.
12. Now heat oil in another pan, add garlic, onions and saute until golden brown.
13. Add chopped tomatoes and saute until oil separates.
14. Add red chilli powder, garam masala powder and mix well.
15. Now add fried mushrooms, salt and cook for 2-3 minutes.
16. Remove from heat and garnish with grated cottage cheese or paneer.
Cooking time: 40 minutes