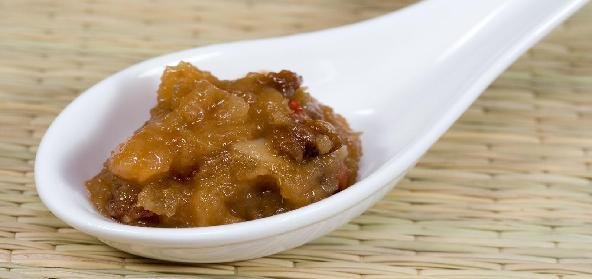 Ingredients:
• 1/4 kg – Ginger
• Fresh green chilli-10
• Tamarind – 1 Lemon size
• salt to taste
• Turmeric powder – 1tsp.
• Jaggery powdered -2tsp
• Oil – 1/4 cup
• Mustard seed-1/2 tsp
Method:
Wash ginger, drain it and cut very finely and keep aside. Also cut the chillies very finely.
Heat oil and splutter mustard. Add the ginger and chilli. Fry them and add turmeric powder.
Then extract thick juice from tamarind, add to this. Add salt and mix them well.
Let it boil and become thick. The oil will now separate from the gravy.
The pickle is done. Before removing from fire, add jaggery and mix well.
Recipe courtesy of Gayathri