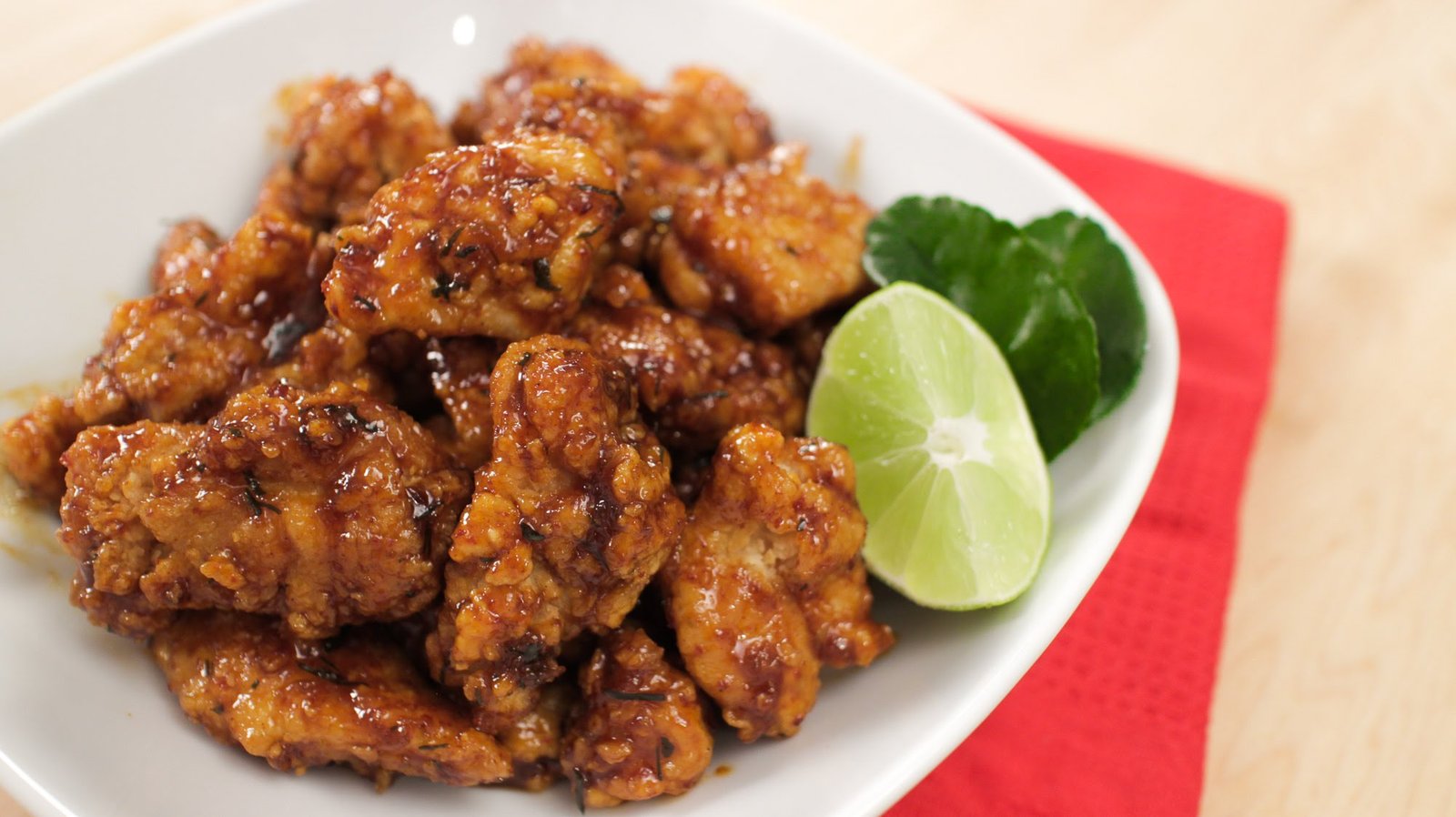 Delicious, spicy and easy to make Thai Chicken
Ingredients:
4 cups skinless, boneless chicken breast halves
3 sliced mushrooms
5 chopped spring onions
1 sliced medium onion
2 tablespoon minced ginger
1 tablespoon minced garlic cloves
3/4 cup coconut milk
3 tablespoon soya sauce
3 tablespoon white vinegar
1 1/2 tablespoon fish sauce
3/4 teaspoon red pepper flakes
1 tablespoon olive oil
1 1/2 cups chopped fresh basil leaves
Salt to taste
Method:
1. Cut boneless chicken breast halves into small strips.
2. In a bowl, mix the coconut milk, soya sauce, vinegar, fish sauce, and red pepper flakes.
3. In a wok or pan, heat oil over medium-high heat, add ginger, garlic and saute for a minute.
4. Stir in the onions and fry until golden brown.
5. Add chicken strips, and cook for about 3 minutes or until golden brown.
6. Add the coconut milk sauce and cook until sauce is reduced to 1/3rd of its original quantity.
7. Add mushrooms, spring onions, basil, and cook until tender.
8. Serve hot.
Cooking time: 25-30