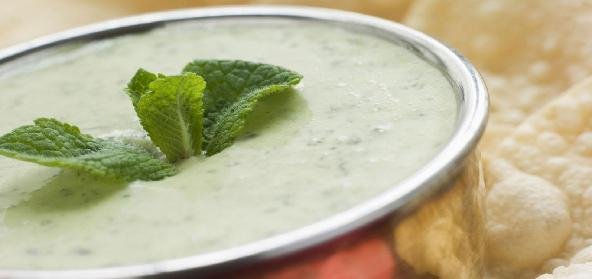 Ingredients:
• 1 – velakkaya (wood apple)
• 5-6 – Green chillies
• Ginger, 1 inch long piece
• 2 to 3 tsp – Curd
• Coriander, Curry leaves
• For seasoning – a dash of urad dal, Chana dal, mustard, cumin, Asafoetida
• Salt
Method:
Choose ripe velakkaya. Break open and scoop out the inside. Keep aside in a bowl.
Grind green chillies and ginger with salt and turmeric.
Put the velakkaya gujju, coriander leaves, 3 tsp curd and grind.
Prepare seasoning with urad dal, mustard seeds, asafoetida, cumin and curry leaves and add to the chutney.
Recipe courtesy of Chiranjeevi