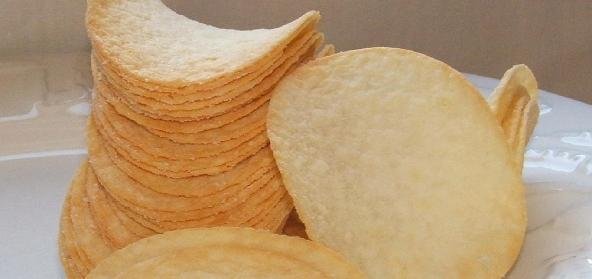 Ingredients:
• 2 potatoes, peeled
• Salt and chilli powder to taste
Method:
Slice potatoes to a 4 mm. thickness
Wash in cold water and pat dry thoroughly.
Arrange the potato slices in a microwave plate/dish and microwave on HIGH for 5 minutes.
Check if the slices are crisp, if not give it a minute more.
Cool and store in an air-tight container.
Recipe courtesy of Pavithra