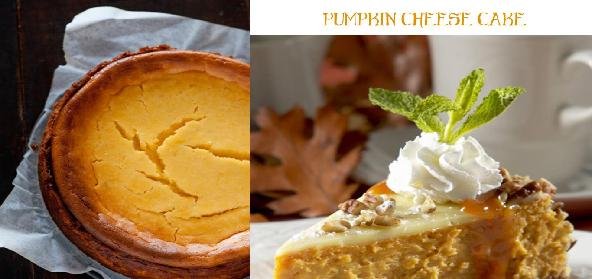 Ingredients:
• For Cheese Cake Mix:
• 680 g Cream Cheese
• 907 g Sugar
• 20 eggs
• 340 g Sour Cream
• 1200 g Heavy Cream
• 1 Vanilla Bean
• For Pumpkin Pot De Cream:
• 600ml Milk
• 400g Pumpkin puree
• 12 yolk
• 250g Sugar
• 5 gelatin
Method:
Method for Cheese Cake: Mix the cream cheese well and add the sugar. Slowly add the eggs, beating well in between. Then add the sour cream, while continuing to beat.
Finally, add the heavy cream and vanilla.
Pour the mixture into a baking dish and bake in a water bath in the oven at 150 C till done.
Method for pumpkin pot de cream:
Boil the milk and the puree together.
Temper yolks and sugar then add to the milk mixture.
Cook like anglaise. Add gelatine. Pour this over the cheese cake.
Recipe courtesy of Rahul Dhavale