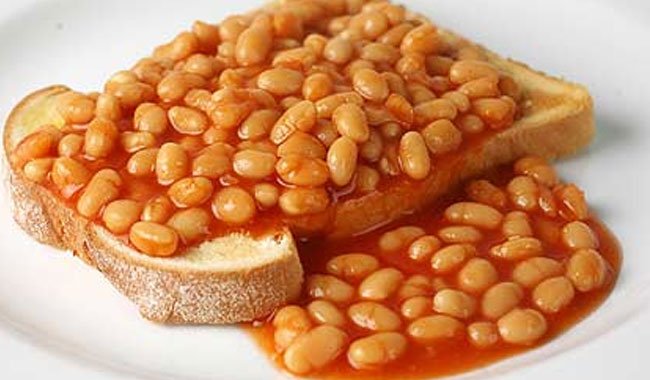 Crispy and spicy bean toast
Ingredients:
8 bread pieces
1 tin baked beans (optionally use white beans soaked overnight)
2 cups chopped onions
1 teaspoon black pepper powder
1 tablespoon oil
Salt to taste
Method:
1. Heat oil in a pan, stir fry onions until transparent.
2. If using white beans soaked overnight, then add 1/2 cup tomato puree and fry until oil separates. If using the prepared baked beans then skip this step.
3. Add beans, black pepper powder, salt and fry for another 3-4 minutes.
4. Add little water to maintain a semi thick consistency.
5. Remove from heat once done and keep aside.
6. Now toast bread in a toaster.
7. Pour 1 tablespoon of the bean mixture on top and spread evenly.
8. Sprinkle chopped onion on top and serve hot.
9. Similarly prepare all the toasts.
Cooking time: 15-20 minutes