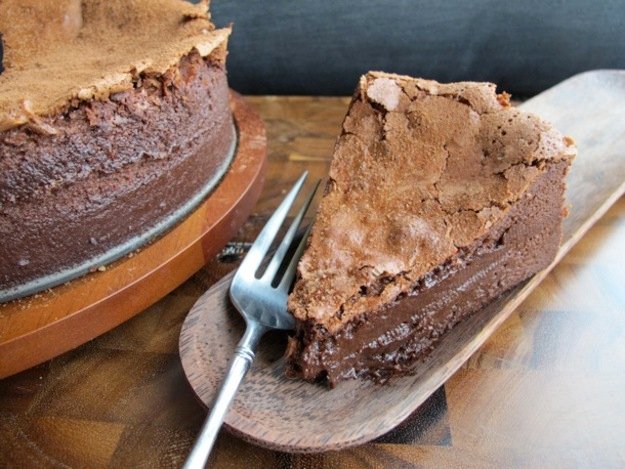 Sweet and chocolaty mousse cake
Ingredients:
125 gm dark cooking chocolate
125 gm butter
3 eggs
1 cup sugar
2 cups plain flour
Method:
1. Heat a pan, melt butter, add cooking chocolate and stir until chocolate melts. Remove from heat and keep aside.
2. Beat eggs and sugar in a mixing bowl until white and fluffy.
3. Now add chocolate mixture and mix well.
4. Now add plain flour and mix well.
5. Pour this mixture into a greased oven bowl (porcelain).
6. Bake in a preheated oven for about 25 to 30 minutes, at 180°C.