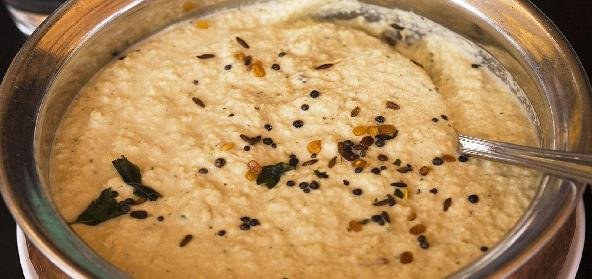 Ingredients:
• 1/4 cup – fresh Coconut grated
• 1 whole pod garlic, peeled and cleaned
• 10 whole Red Chillies
• 3 strips tamarind, wetted and chopped
• salt to taste
Method:
Stone grind all ingredients together.
Or use a small electric grinder.
Use as little water as possible while grinding.
Refrigerate, and use as required after diluting a bit.
Recipe courtesy of Sify Bawarchi