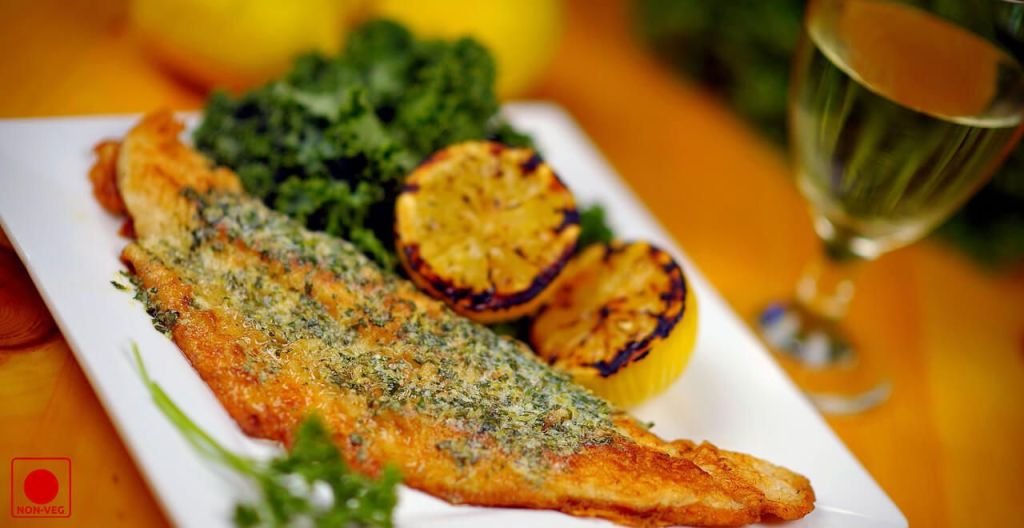 Butter Fish Fry is the one mouth-melting Bengali cuisine. As we know that Bengali people loves fish dishes the most. This is a one of the most eaten dish among Bengali people. It is very simple, easy but the delicious recipe. Butter fish fry is made with marinated fish fillets and deep fried in butter. Basically, this dish is the main course dish. To try this recipe at home you require very few Ingredients to make at home. Follow the simple recipe of this lip smacking fish dish.
Ingredients
– 1 can fish fillets
– 1 1/2 tablespoons ginger-garlic paste
– 1 tablespoon lemon juice
– 1 tablespoon red chilli powder
– 1/4 cup cashew nuts paste
– 1/4 cup almonds paste
– 1-2 cups corn flour
– 2 eggs
– 1/2 cup milk
– 1/2 tablespoon black pepper powder
– 1 cup butter
– 1 finely sliced cucumber
– 2 finely sliced tomato
– 2 finely sliced onion
– Half cup tomato sauce
– Salt to taste
How To Cook?
1. In a wide bowl, mix together the ginger-garlic paste, lemon juice, red chilli powder, cashew nuts paste, almonds paste and some salt.
2. Marinate the fish fillets with these mixture and allow it to marinate for about 15-20 minutes.
3. In another bowl, place corn flour, eggs, milk, black pepper powder and salt. Stir well and make fine batter.
4. Now, heat butter in a pan over MEDIUM-LOW flame.
5. Dip the marinated fish fillets one by one into prepared batter and deep fry this batter coated fish in heated butter over MEDIUM flame until brown.
6. Drain them on a kitchen towel paper so that the extra butter gets soaked away.
7. Your butter fish fry is ready to serve. Savor it hot.
Preparation Time: 40 Minutes
Cooking Time: 20 Minutes