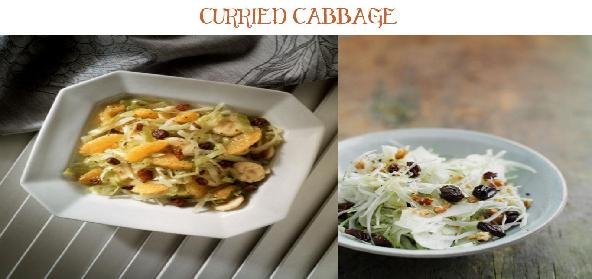 Ingredients:
• 1/2 kg Cabbage
• 100 g shelled peas
• 1 cup tur dal
• 1/2 tsp Turmeric powder
• 1 sprig Curry leaves
• 1 tsp whole Mustard Seeds
• 2 tbsp black gram dal
• 2 tsp oil
• 4 Red Chillies
• 1 tsp Cumin seeds
• 1 Coconut (Grated)
Method:
Cut cabbage into small pieces and pressure cook along with the shelled peas and tur dal, turmeric powder and curry leaves till done.
Add black gram dal and red chillies to hot oil.
Fry till it turns pink in colour and grind to a paste along with grated coconut, cumin seeds and a little water.
Add this to the cooked vegetables.
Heat oil and add mustard seeds, black gram dal and red chillies.
When brown, pour the vegetables.
Add salt and water and bring it to boil.
Serve hot.
Recipe courtesy of Sify Bawarchi