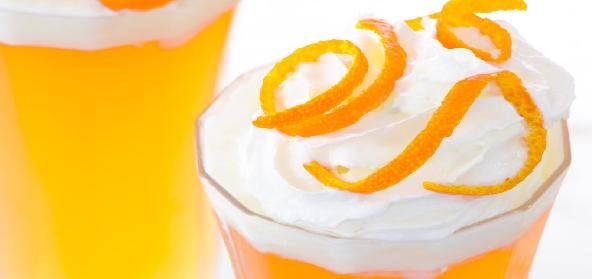 Ingredients:
• 1 small box – butterscotch instant pudding
• 1 small box – Banana Cream instant pudding
• 4 cups – Milk
• Red food colour
• Yellow food colour
• 1 container – whipped Cream candy Corn
Method:
Make butterscotch pudding, as directed on the box, using 2 cups of milk.
Once done, add 20 drops of red food colour and 25 drops of yellow food colour.
Stir and refrigerate for 30 minutes.
Make banana cream pudding as directed, using the remaining two cups of milk.
Add 20 drops of yellow food colour and refrigerate until ready to use.
Use clear dessert containers or small, clear plastic cups to assemble.
Put the yellow pudding at the bottom and then the orange.
Finally add the cool whip.