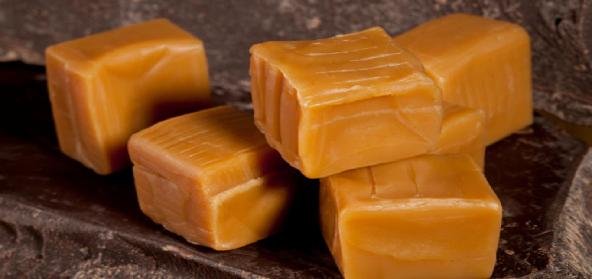 Ingredients:
• 50 gm ground Almonds
• 2 tbsp Ghee or Butter
• 1 cup (250 ml) Cream
• 1/2 cup (100 gm) full Cream Powder
• 1/3 cup (80 gm) Sugar
Method:
In a medium-sized saucepan, fry the ground almonds in the ghee.
Stir constantly for about 3 minutes or until the mixture turns a deep golden colour.
Pour in the cream and mix well. Add the milk powder and continue to mix well.
Reduce the heat to low and stir frequently until the mixture begins to thicken.
Meanwhile, in another saucepan, combine the sugar and 1/4 cup water and bring it to boil.
Reduce heat to medium and simmer until the syrup begins to darken.
Pour the toffee mixture onto the cream and almond mixture.
Stir thoroughly and continue to cook for about 8 minutes until the mixture is thick and leaves the sides of the pan.
Lightly grease a plastic container or heat proof glass dish, spoon in the fudge and smoothen the surface.
Chill until firm for about 1.5 hours, then cut into bite-sized squares.
Recipe courtesy of Mimi