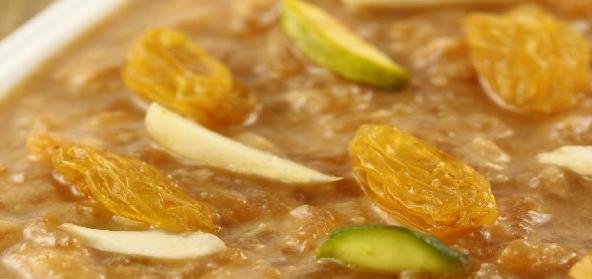 Ingredients:
• 250 g – Carrots
• 1 litre – Milk
• 50 g – khoya, unsweetened
• 0.3 cup – pista, raisins, cashews
• 1 sheet – silver foil
• rose petals
• Ghee
Method:
Boil the carrots till very tender. Then mash it to a paste in a blender or processor.
Boil milk till the content reduces a bit.
Add the khoya and stir well to make it thick.
Add sugar according to required sweetness.
Now add the carrot puree and stir well till done.
Roast the cashews and raisins in a little ghee. Add these and the pistachios to the payasam.
Garnish with silver foil and rose petals and serve.
Recipe courtesy of Himanandiminti