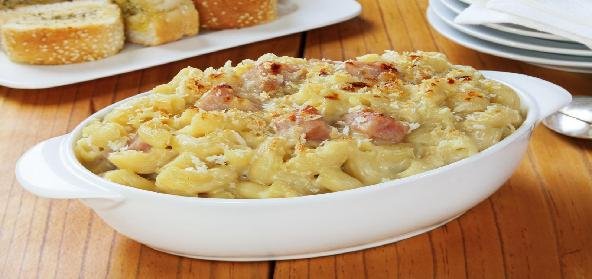 Ingredients:
• Macaroni -1 packet
• Potato – 1/2 kg
• Boiled peas – 1/2 cup
• Cheese, grated – 1 tin
• Oil – 4 tbsp
• Salt and pepper as required
Method:
Boil macaroni with salt for 5 to 10 mins till half boiled.
Drain and wash in cold water. Toss with 1 tbsp oil and keep it aside.
Boil potatoes, remove the skin and cut it into small pieces.
Take a kadhai and pour 3 tbsp of oil or butter.
Put the cut potato pieces and boiled peas.
Mix it thoroughly with 1/2 tsp of salt.
Add boiled and cooled macaroni and pepper and mix it thoroughly.
Take a baking dish, apply little oil to it and put the mixed potatoes and macaroni and spread the grated cheese over it.
Sprinkle pepper over the cheese and bake it in a oven at 180 degree C for 15-20 mins till the added cheese melts.
Remove and serve hot.
Recipe courtesy of Jayashree