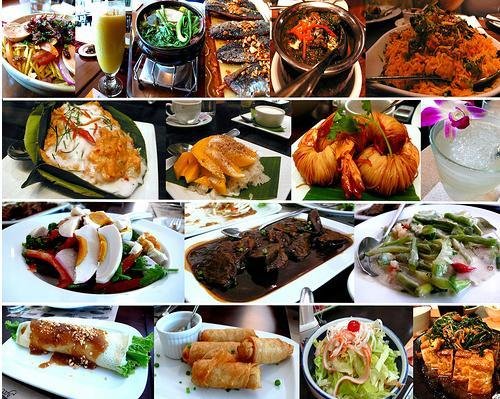 One of the most widely known and enjoyed Indian snacks samosas are quite popular in Delhi and around North India which in general loves its fried goodies. Though regional variations abound up here samosas are triangular flourbased pastries stuffed with various ingredients such as spiced potato peas onions dal or paneer and then deepfried and served with some sort of chutney. Youll find them as a standalone snack or in chaat for which yogurt chutneys chaat masala and more would also be present and the samosa smashed open. On their own though theyre perfect little pocketpastries for when you just want a small bite
A favorite dish of Delhi butter chicken is one of several Punjabassociated foods with a likely Mughlai influence. The Mughals Muslim emperors who ruled India for a few centuries beginning in the 16th were fond of a royally rich cuisine: boldly flavored curries; lots of ground and whole spices dried fruits and nuts; roasted meats. The fact that some of these qualities were shared and/or adapted by Punjabi cooks explains why this type of food is still found all over North India. But of those bold curries butter chicken or murgh makhani is the richest of all. The Punjabi founder of Delhis Moti Mahal restaurant (see below) claims to have invented both this and tandoori chicken basically the former was created once a buttery sauce was devised for the latter but butter chicken retains many of the Mughlai trademarks: roasted meat lots of spices a thick gravy of butter cream and tomato. Add some fluffy traditional naan or better yet butter naan and its impossible to go wrong.
This popular North Indian street chaat or snack is a goldenfried potato (aloo) patty often stuffed with something like peas or daal and served with a variety of spicy chutneys and sometimes chole (chickpeas). It varies according to stall and restaurant but its always crispy hot and satisfying. If its aloo tikki chaat yogurt and boiled potato will likely be involved too. None of which is to be confused with the chopped and spicedup fried potato chunks known as aloo chaat. (What can we say Delhiites certainly like their fried potatoes!)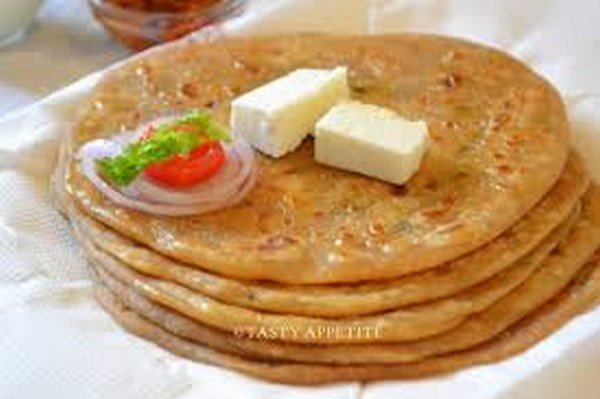 A panfried usually round unleavened flatbread made from wheat flour the Punjabi paratha (also spelled parantha) is often stuffed with vegetables and/or paneer and served with various accompaniments such as chutneys yogurt sauce pickled vegetables and spicy potato and veg sabzi. They were likely enjoyed by the Mughal royalty of yore as parathas cooked in ghee and made with extra ingredients were once reserved for special occasions or guests compared to other breads like the commoners roti paratha is rich and sumptuous. Its also versatile being popular for breakfast lunch or a latenight snack. When done well it is crisp soft and chewy all at once.
Naan is a soft leavened flatbread made of white flour thats traditionally cooked in a tandoor or clay oven; its generally offered either plain buttered or stuffed with say garlic aloo (potato) or minced mutton (which is then called keema or qeema naan). Roti and chapati are both unleavened wheatflour breads rolled out much thinner than naan and cooked on a tawa or flat griddle; the breads are so similar as to be interchangeable in name (technically chapati is a type of roti) and so popular that the average Indian will have some at every meal. Roti however has quite a few varieties including the pillowy tandoori roti cooked in the tandoor and the roomali roti which is rolled out extra thin and often acts as the wrap in kebab rolls. Sheermaal is yet another bread youre likely to encounter particularly in MuslimMughlai restaurants; a sweet variety of naan made with saffron it hails from Lucknow in nearby Uttar Pradesh.
Ah the Indian mango. If youre here during the springsummer season the payoff for enduring the oftenoppressive heat is access to the best mangoes in the world. Lots of them sold on practically every street; encased in a thick travelerfriendly skin dripping with sweet juices and bursting with pure mango flavor. There are countless varieties of mango here all with exoticsounding names safeda langda dussehri chausa fazli rataul Alphonso and all wed hazard a guess delicious. What you find will depend on where you go and when youre here. But equally wonderful is the seasons byproduct: all the foods that appear on the Delhi scene featuring the versatile mango. Elsewhere we discuss the mango lassi and mango kulfi; here well focus on the more unexpected mango sandwich and thick mango shake.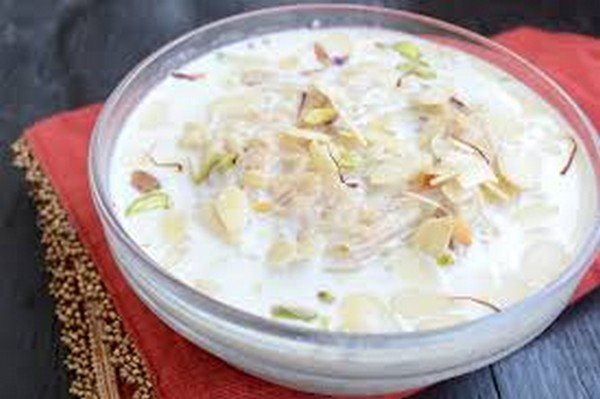 An ancient delicately sweet dessert made of slowcooked rice milk and sugar kheer is South Asias take on rice pudding though it has quite a few regional variations and names. Here saffron cardamom and nuts like pistachio and almond often get involved. Like phirni its served chilled in earthenware bowls and especially common in Muslim restaurants particularly during Ramadan.