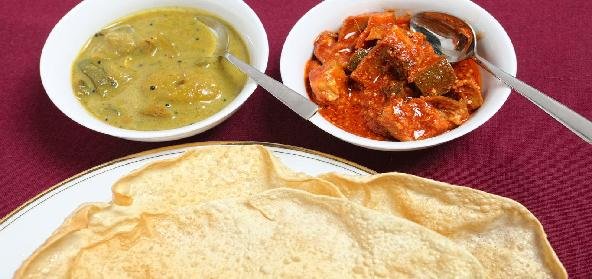 Ingredients:
• 1 – raw green Mango
• 2 tbsp – sesame oil
• 1/2 tsp – Mustard Seeds
• 1/4 tsp – Fenugreek seeds (optional)
• 2 pinches – Asafoetida
• 1/4 tsp – Turmeric powder
• Red Chilli powder to taste
• salt to taste
Method:
Wash and cut mango into small pieces with or without the peel by discarding the seed.
Add salt and red chilli powder to taste and mix well.
In a small skillet on medium flame, heat oil.
Once oil becomes hot, add mustard seeds and allow them to splutter.
Add fenugreek seeds and cook for 30 seconds.
Add asafoetida and turmeric powder. Stir and take off the flame.
Add seasoning to cut mangoes and mix .
Store in the refrigerator for 4-7 days.
Recipe courtesy of Sify Bawarchi