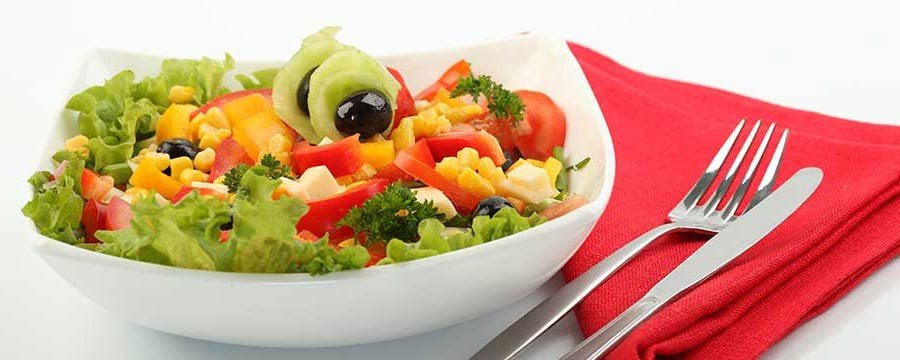 Healthy, delicious and very nutritious fruit and vegetable salad recipe. Easy to prepare. Best recipe for the diet conscious people. You use it in your everyday meal.
Ingredients
– 100 grams French beans
– 100 grams carrots
– 2 seedless chopped cucumbers
– 3 apples
– 1/2 chopped onion
– 1 small can (450 grams) pineapple slices
– 1 teacup mayonnaise
– 1 teacup fresh cream
– 1/2 cup lime juice
– Salt, pepper and sugar to taste
– Carrot slices, pineapple pieces and cherries for decoration
How To Cook?
1. Get a large bowl and Cut the vegetables into small pieces and boil.
2. Prepare the fruits and cut it into small pieces.
3. Mix the vegetables, macaroni, lime juice and fruits.
4. Mix the cream with mayonnaise and add salt, pepper and some amount of sugar.
5. Mix the mayonnaise and vegetable mixture. Chill carefully.
Additional Tips
– Place the salad in the fridge to cool and Serve Cold.
Preparation Time: 15 Minutes
Cooking Time: 20 Minutes