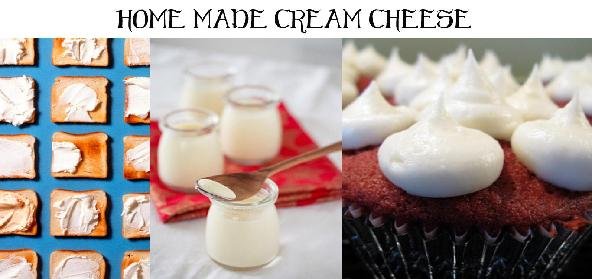 Ingredients:
• Method I:
• 2 liters full Cream Milk
• 200 ml – fresh Cream
• 1 tsp – citric acid crystals
• Method
• :
• 2 liters full Cream Milk
• 200 g – fresh Cream
• 1 cup – curds
Method:
Take a large colander and line it with a thin muslin cloth.
Combine milk and cream and heat until it is very hot, like the hot coffee or milk you can drink.
If you have a candy thermometer, you can check the temperature of the milk.
It should be 80-85 C. (If you are using non-pasteurised milk, boil it and then cool it to the right temperature before adding the cream)
Dissolve the citric acid in 1/2 cup of hot water. Add it to the hot milk.
Stir gently and keep the milk covered till it breaks completely.
Strain the contents through the muslin.
Pour 4-5 cups of water over the cheese to wash away the flavour of citric and to cool the cheese.
Gather the edges of the muslin cloth and gently squeeze out the liquid from the cheese, until the liquid coming out is thick and milky.
Blend the cheese in a mixer till smooth. (yield about 250 gm of cream cheese)
Method
:
Boil the milk.
Cool slightly and add the cream.
When the mixture is warm, add beaten curd. Keep covered for 2-3 hours.
Place on low flame and heat gently till the milk breaks. (It will break by the time the milk is hot)
Then proceed as above.
Tips:
It is important to break the milk at the right temperature; about 15-20 degrees less than boiling point, to get smooth cream cheese.