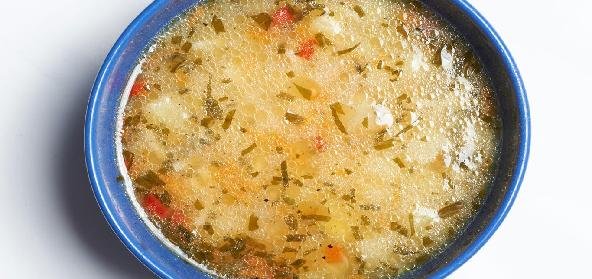 Ingredients:
• 3 – medium potatoes, diced
• 2 bunches – scallions, both green and white parts, chopped
• 3 Cloves – garlic, chopped
• 1 cup – watercress, chopped
• 1 tbsp – Olive oil
• 3 to 4 cups – vegetable stock or water
• To taste – salt and pepper
Method:
Heat olive oil in a saucepan.
Add scallions and saute for about five minutes, on low heat.
Add garlic and saute for another minute.
Add potatoes, vegetable stock, salt and pepper.
Bring to a boil.
Cover and let it simmer, for about 20 minutes, until potatoes are very tender.
Pure the mixture, with an immersion blender or by transferring to a regular blender.
Return it to the saucepan and heat through, adding watercress, just before you turn off the heat.
Add more salt and pepper, if required.
Recipe Courtesy: Holy Cow Vegan.