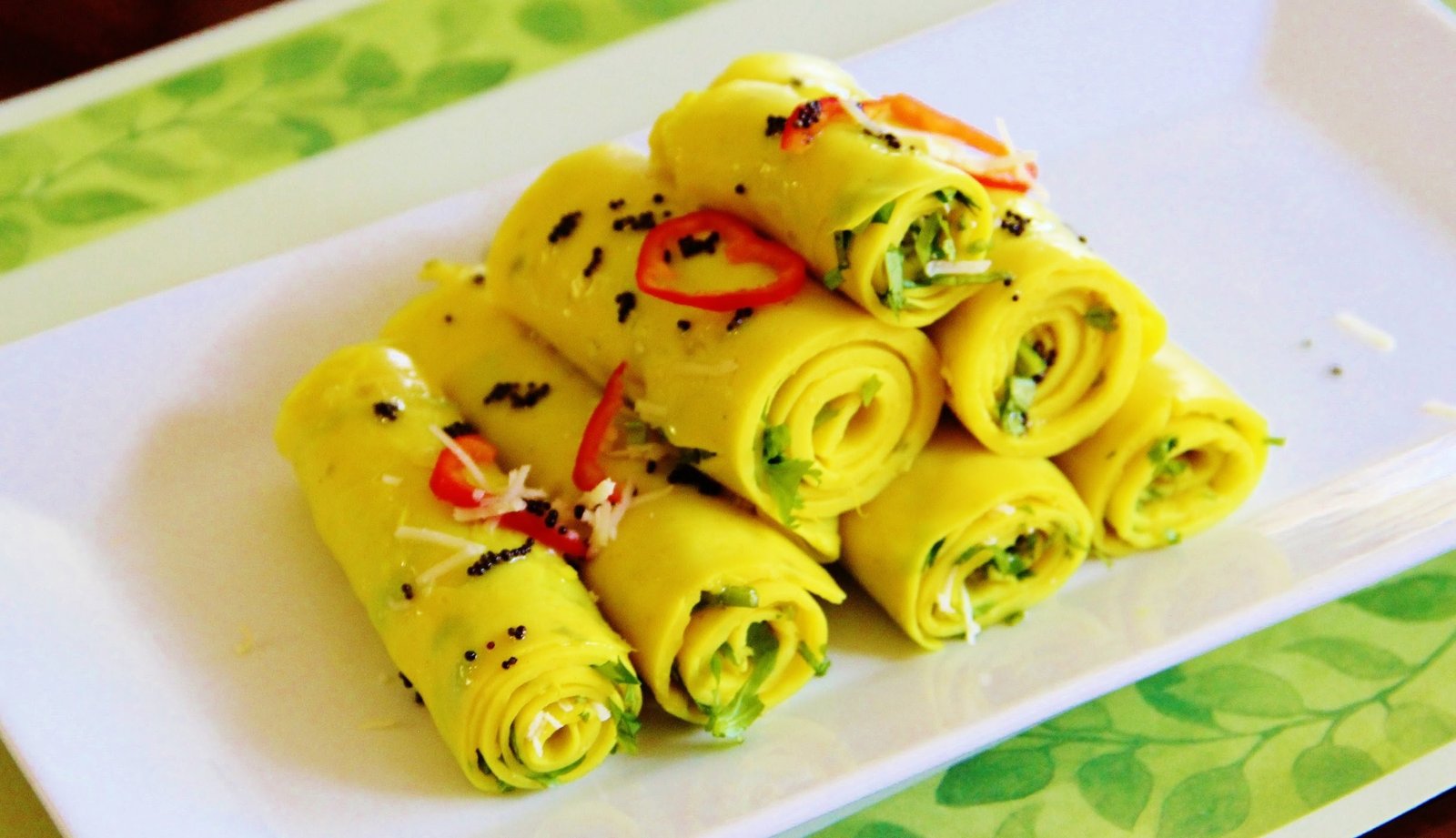 Ingredients:
1/2 cup besan (gram flour)
1 cup buttermilk
3 cups water
Salt to taste
1/2 teaspoon turmeric powder
1 tablespoon oil
For Tadka
1 teaspoon sesame seeds
1 teaspoon mustard seeds
2 pinch hing (asafoetida)
2 green chilies, finely chopped
1 sprig curry leaves
1 tablespoon grated coconut for garnishing
1 tablespoon coriander, finely chopped for garnishing
1 tablespoon oil
Method:
1. Mix buttermilk, besan, salt and turmeric to form a batter. Add water.
2. Heat oil in a kadhai or heavy pan, add batter.
3. Stir continuously and evenly to avoid lump formation.
4. Cook until the mixture is done and besan does not taste raw, approximately for about 8-10 minutes.
5. Pour the mixture in a greased plate, shaking plate to spread it into a fine thin layer.
6. Allow it to cool.
7. Now cut lengthwise into 1 inch strips and carefully roll each strip into a cylinder.
8. For tadka, heat oil in a small pan, add asafoetida, mustard seeds, curry leaves, sesame seeds and chilies and allow it to crackle.
9. Remove from heat and pour over khandvi rolls.
10. Garnish with coconut and coriander all over khandvi rolls.