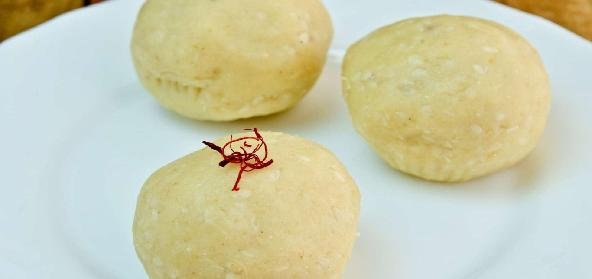 Ingredients:
• 1 cup – moong dal
• 3/4 cup – Sugar
• 1/4 cup – Ghee
• 1/4 tsp – Cardamom powder
• cashewnuts/raisins for garnishing
Method:
Roast the moong dal well.
Cool and grind the dal to a fine powder.
Add sugar and cardamom powder, mix well and slowly add as much warm ghee as needed.
Shape the mixture into laddoos and garnish with cashewnuts or raisins.
Recipe courtesy of Shubha Kannan