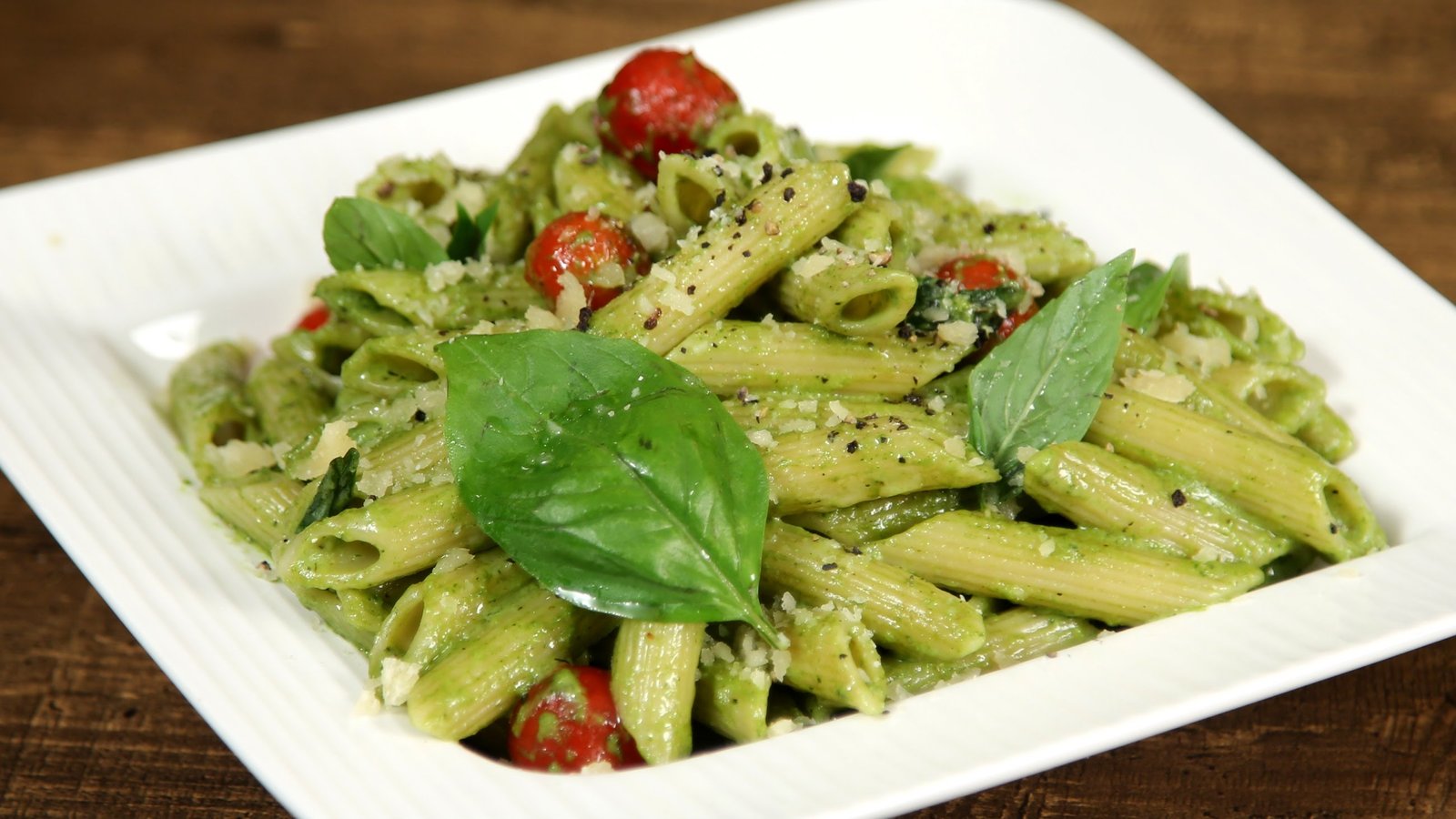 Fresh and peppery pasta made with Pesto sauce and red cherry tomatoes
Ingredients:
2 1/4 cups pasta (bow tie pasta)
1/4 cup toasted pine nuts (optionally use cashew nuts or walnuts)
3 garlic cloves, finely chopped
3 cups fresh basil and parsley
1/2 cup ripe cherry tomatoes, halved
1 teaspoon red pepper flakes
1/4 cup grated parmesan cheese
Grated parmesan cheese for garnishing
1/4 cup olive oil
Salt and pepper to taste
Method:
1. Boil pasta in lightly salted water for 8 to 10 minutes or until done. Drain and keep aside. Reserve some drained pasta water for later use.
2. In a blender, blend together garlic, basil, parsley, pine nuts and 1 tablespoon olive oil to a smooth pesto sauce.
3. Heat rest of the olive oil and add the pesto sauce and stir for half a minute.
4. Add parmesan cheese, salt, pepper and red pepper flakes. Mix well.
5. Add cherry tomatoes and the boiled pasta and cook over medium heat until well mixed. Use reserved drained pasta water if the pasta is too dry.
6. Garnish with grated parmesan cheese and serve hot.