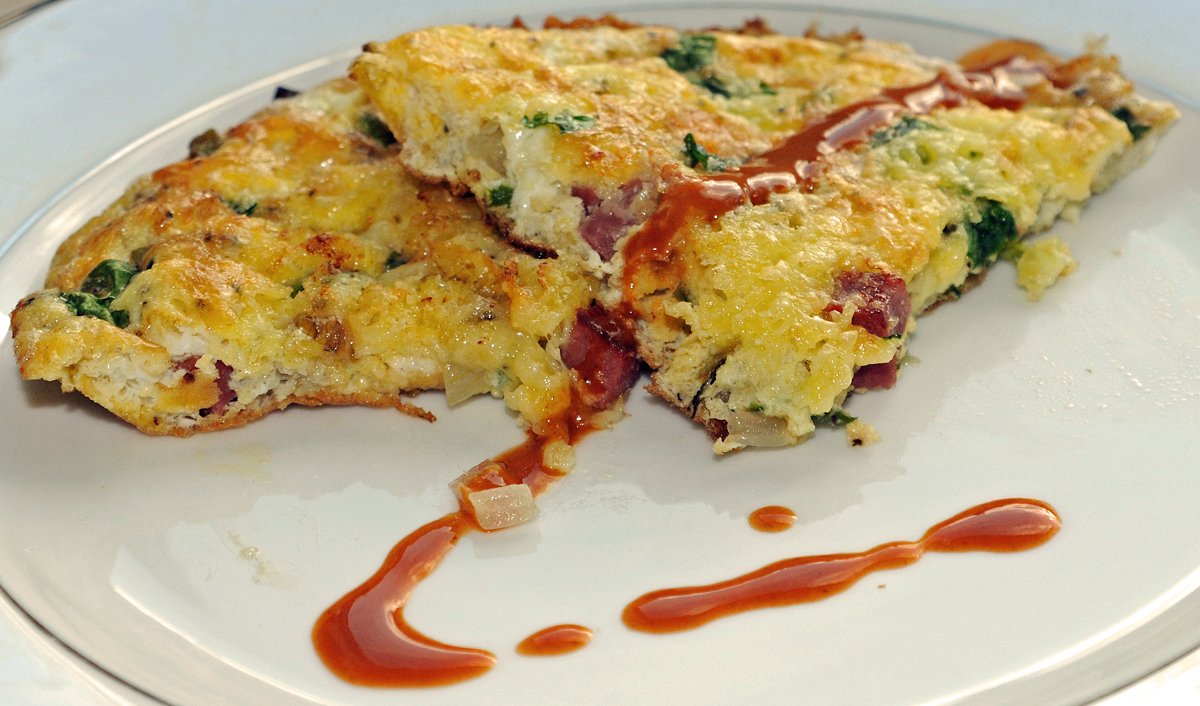 Ingredients:
2 eggs
1 meduim sized chopped onion
1 small sized chopped tomato
2 chopped green chilies
1/2 teaspoon red chilli powder
1/2 teaspoon garam masala
1 teaspoon butter
Salt to taste

Method:
1. Beat the two eggs thoroughly in a bowl.
2. Add onions, tomatoes, green chillies and mix well.
3. Add red chilli powder, garam masala powder, salt and mix well.
4. Heat butter in a non stick pan, pour the egg mixture and cook on both sides until light golden brown.
5. Serve hot.
Cooking time: 15 minutes