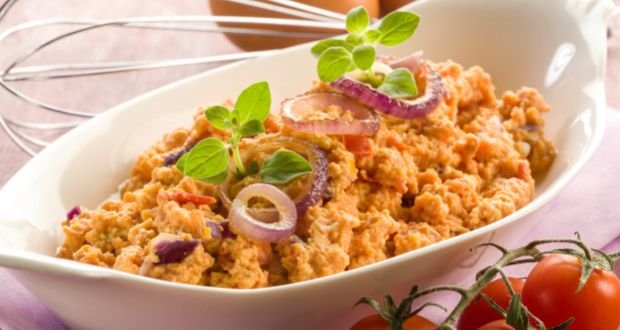 Ingredients:
6 eggs
1 medium onion, chopped
2 chopped green chilies
1 chopped tomato
1/2 teaspoon garam masala powder
1 teaspoon ginger-garlic paste
1 teaspoon red chilli powder
Fresh coriander leaves for garnishing
2 tablespoon vegetable oil
Salt to taste
Method:
1. Beat eggs in a bowl, add salt, red chilli powder, beat well and keep aside.
2. Heat oil over medium heat, add green chilies, ginger-garlic paste and onion.
3. Fry until slightly golden brown.
4. Add garam masala powder and fry for less than a minute.
5. Now add tomatoes and a bit of salt and cook until done or oil separates.
6. Reduce the heat and add the beaten eggs.
7. Stir continuously with a fork until they are shredded into small grains.
8. Garnish with coriander leaves and serve hot.
Cooking time: 20-25 minutes