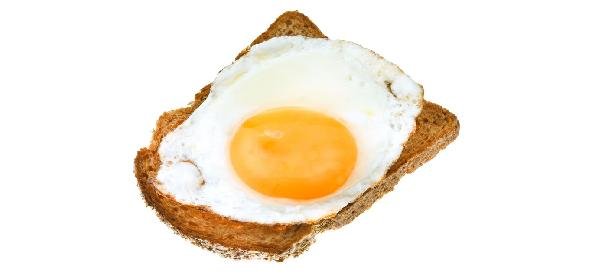 Ingredients:
• 1 – bread slice
• 1 – Egg
• a little Butter
Method:
Make a perfect circle in the centre of the bread.
Add some butter on a non-stick pan and toast the bread.
Add the egg such that the yolk sits inside the hole in the bread.
Using a fork, spread the white part of the egg on to the rest of the bread.
Care should be taken not to break the egg yolk.
Turn the bread once the bottom part has been cooked.
If the yolk needs to be cooked a little more, gently press it using a ladle after turning sides.
Serve with salt and pepper.
Recipe courtesy of Vasudha