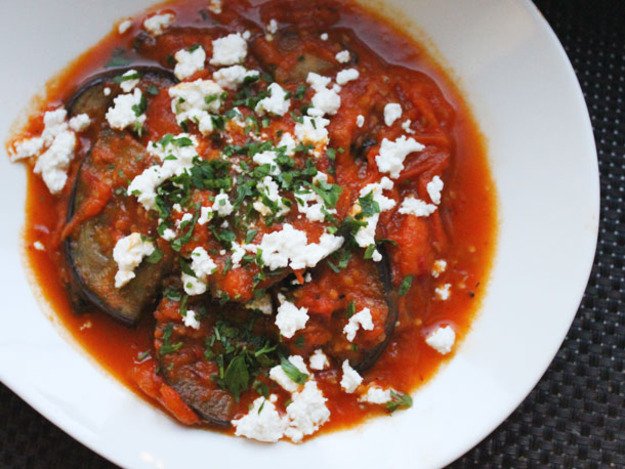 Delicious and yummy sauce made with brinjal and tomatoes
Ingredients:
2 cups chopped tomatoes
3 tablespoon finely chopped onions
2 teaspoon garlic paste
1 cup diced brinjal
4 tablespoon oil
Salt and pepper to taste
3 tablespoon finely chopped basil
1 teaspoon red chilli flakes (optional)
Method:
1. Heat oil in a heavy saucepan, add garlic paste, onions and fry until onions are transparent.
2. Add tomatoes and fry until oil separates.
3. Add diced brinjal and cook over medium heat for about 5 to 7 minutes or until brinjal starts becoming tender and brown.
4. Season with salt, pepper and red chilli flakes and add the basil.
5. Cook for 8-10 minutes, over low heat.
6. Use the sauce in pasta, pizza toppings or for any other purpose.