Ghugni is an evening snack in Eastern India (Assam, Bengal, Bihar, Orissa). Black gram (Kala Chana) or dried yellow peas or dried white peas is cooked with gravy, in the traditional eastern Indian style. It is then served with kurmura (puffed rice), and at times with hot onion pakoda/bhajiya.
Kheer is a South Asian rice pudding made by boiling rice, broken wheat, or vermicelli with milk and sugar; it is flavoured with cardamom, raisins, saffron, cashew nuts, pistachios or almonds. It is typically served during a meal or as a dessert.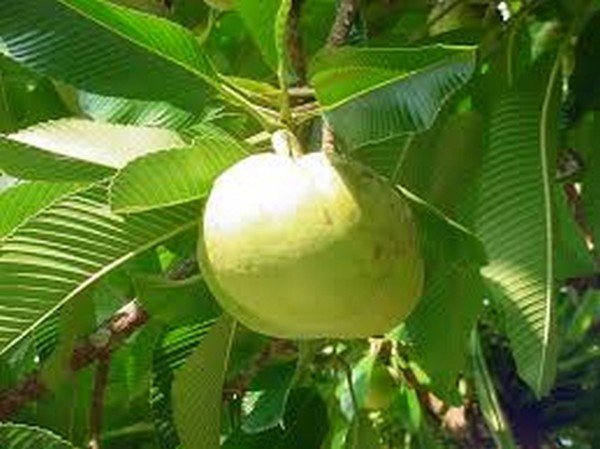 Dillenia indica (Elephant apple, Chulta/Chalta or Ouu) is a species of Dillenia native to southeastern Asia, from India, Bangladesh and Sri Lanka east to southwestern China (Yunnan) and Vietnam, and south through Thailand to Malaysia and Indonesia.
Rasgulla is a cheesebased, syrupy dessert popular in the Indian subcontinent, particularly in the Indian states of Odisha and West Bengal. The dish originated in Odisha centuries ago, while a whitish spongy variant (Bengali Rasgulla) became popular in Bengal in the 19th century. Rasgulla is made from ball shaped dumplings of chhena (an Indian cottage cheese) and semolina dough, cooked in light syrup made of sugar. This is done until the syrup permeates the dumplings.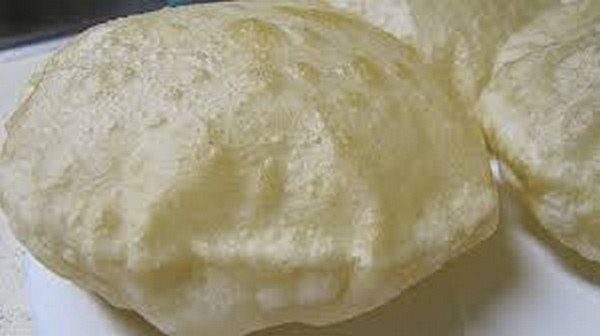 Luchi is a deepfried flatbread made of wheat flour that is typical of Bengali cuisine, Assamese, Maithili and Oriya. In order to make luchis, a dough is prepared by mixing fine maida flour with water and a spoonful of ghee, which is then divided into small balls. These balls are flattened using a rollingpin and individually deepfried in cooking oil or ghee. A typical luchi will measure 45 inches in diameter. They are usually served with curries or gravies. If maida is substituted with atta, it is called a Poori. Luchi that is stuffed is called kochuri; kochuri stuffed with mashed peas (koraishutir kochuri) is one notable variety.
Dosa is a fermented crepe or pancake made from rice batter and black lentils. This staple dish is widely popular in all southern Indian states Tamil Nadu, Andhra Pradesh, Karnataka and Kerala, as well as being popular in other countries like Sri Lanka, Malaysia and Singapore.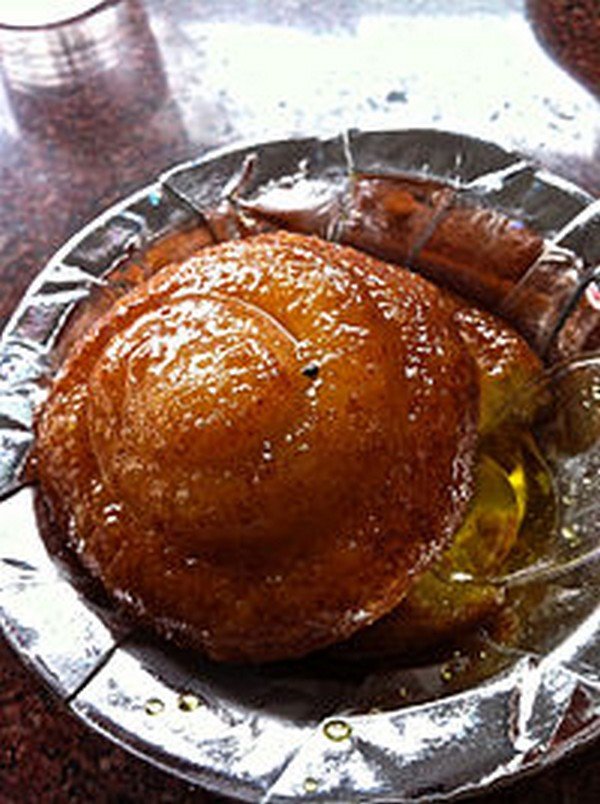 Chhena jhili is a popular dessert from Cuisine of Orissa. The birthplace is Nimapada in Puri district. It is prepared in fried cheese and sugar syrup.